Merry Christmas, Happy Holidays, Season's Greetings, Happy New Year! Wishing everyone joy, peace, love & hope as we end this year and start the next.
It was nice to have a bit of a break from the cold and snow the past couple years, but it appears that winter is now making up for lost time. The leaf piles were quickly replaced by snow piles as the snow started falling before Thanksgiving and hasn't quit since.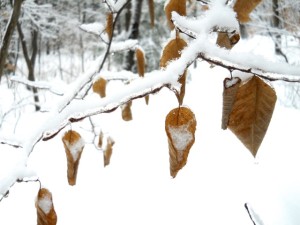 This December marked the 3rd anniversary of our move, but I sometimes catch myself still feeling like "the new people." Then I realize that I actually want something, some part of my life to always be new. I want to experience new things and be grateful for fresh starts to each new day.
At Christmas and throughout the year, I'm thankful that God still works in amazing and unexpected ways.